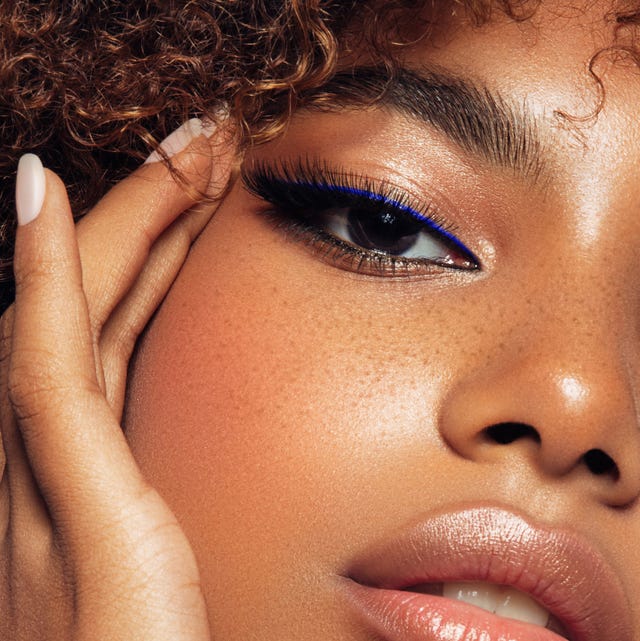 CoffeeAndMilk
Concealers didn't ask to be essential makeup products in our routines, but they are. The truth is, concealers do most of the work to create the most flawless base. Need a brighter undereye? Reach for a lighter concealer. Need a sharper contour? Carve out those cheeks with a flesh-toned shade. Lost your eyeshadow primer and need an alternative? You guessed it, concealer to the rescue. Of course, foundation-averse folks can opt for thicker concealers to create a light, bare-faced look to take it a step further. But for people like me, concealers serve as my ride-or-die product that hides dark spots and brightens my tired eyes. I've run through just about every type of concealer there is, from a beauty supply store classic to a no-nonsense formula from the makeup Mutha herself. All of them and more, ahead.
Advertisement – Continue Reading Below
Smooth Operator
Turn Up the Base Buttersilk Concealer
ONE/SIZE by Patrick Starrr
sephora.com
$25.00
Talk about great consistency, One/Size's latest product is a velvety smooth formula that adds an extra oomph to your base without leaving dry patches or settling into fine lines.  
The Team Player
I Am Magic Concealer
Juvia's Place
ulta.com
$14.00
A lightweight concealer with a creamy formula that blends like a dream. 
Full, Full Coverage
Soft Matte Complete Concealer
This Nars bestseller is for those who favor a "concealer and brows" look only. The concealer is so full coverage that all you need to do is spot treat and head out the door.  
Longwear
Skin Correct Concealer
Dior's Skin Correct Concealer gives you a good amount of coverage and lasts through whatever environmental terrors try to threaten your day.  
The Multitasker
Born This Way Super Coverage Multi-Use Sculpting Concealer
Too Faced
ulta.com
$30.00
When it comes to makeup, the UK girls have the art mastered to a T—and every single makeup video I watch features this star concealer (Butterscotch is the fan-favorite shade). The multi-use product comes in 30 shades, which means you can settle for concealer-only use or play with the other shades to highlight and contour your mug. 
The Overachiever
The Overachiever High Coverage Concealer
Huda Beauty
sephora.com
$30.00
If there's one thing Huda Beauty understands, it's that the eyes are not only the windows to the soul but one of the most important steps in your makeup routine. The brand already cracked the code with gorgeous eyeshadow palettes, but its concealer earned them extra brownie points in my book. It comes with a metal tip that easily glides the product under your eye without wasting product or picking up the foundation and primer base.
The Clean Star
Revealer Concealer Super Creamy + Brightening Concealer
I'm just going to get this out of the way: The ELLE.com team is obsessed with all things Kosas. And the new Kosas' concealer is no different. The product doesn't skimp on dewiness, and the clean, creamy formula blends like a dream. It also pairs best with the Kosas Tinted Face Oil, the other MVP of the family.
Magic in A Bottle
F*ck I'm Flawless Concealer
Il Makiage
ilmakiage.com
$28.00
For a concealer that banishes blemishes without that cakey feeling, Il Makiage's concealer is literally magic in a 0.23 FL OZ bottle. Perfect for those nights where you don't get as much sleep as you need.
The Longwear
Vanish™ Airbrush Concealer
Don't you hate when your concealer clumps or flakes after just a few hours? Same! Fret no more; this product can last for hours and hours and hours. Whether set with a powder or standalone, this gem from Hourglass leaves your makeup looking airbrushed and ready to stand the test of time.
A Fashion Week Standout
Skin Fetish: Sublime Perfection Concealer
When I die, bury me in this concealer! The pigment and coverage the Sublime Perfection Concealer gives is unreal. Fun fact: Mother has been secretly using the concealer backstage at fashion shows to highlight and correct skin. So for a fashion show-ready concealer that you can wear every day, add this to your cart, stat.
Talk About A Deal
HD Pro Concealer
Before my beauty standards veered toward the bougie side, La Girl HD Pro Conceal was the star of my makeup lineup. For $3, it not only served as my under-eye corrector but as a light foundation as well, thanks to its 43-color range.
For Extra Hydration
Flawless Fusion Ultra Longwear Concealer
Two words: Makeup sorcery! Laura Mercier's concealer is super hydrating for my dry skin, feels so lightweight yet gives off a full-coverage look, and makes it look as if I got a good eight hours of sleep (I wish).
YouTuber's Like and Subscribe
Radiant Creamy Concealer
YouTuber's like Jackie Aina coerced me into buying Nars' Creamy Concealer, but it was the illuminating formula and seamless blending that proved its staying power.
A Cult Classic
Shape Tape Contour Concealer
Tarte's Shape Tape didn't reach cult status for no reason. If it's a thick concealer that will cover up dark circles and moisture, look no further than this.
The Rihanna of Concealers
Pro Filt'r Instant Retouch Concealer
Fenty Beauty by Rihanna
$26.00
It's easy to assume that everything Rihanna touches turns to gold—music, clothing, beauty. That statement is especially true when it comes to the Fenty Beauty concealer. Rih gaves us an expansive shade range to choose from and a crease-less formula that works well with other products.
8 Hours of Sleep in A Bottle
Stay Woke Luminous Brightening Concealer
Fake a good night's rest with Uoma Beauty's Stay Woke concealer. What's special about the formula is when you let it dry down a little, it stays put and doesn't separate from the products layered underneath.
Best For Dry Skin
Liquid Touch Brightening Concealer
Rare Beauty by Selena Gomez
sephora.com
$19.00
Radiant, dewy skin is only a swipe away with this creamy concealer, which is infused with hydrating ingredients like lotus, gardenia, and white water lily.
Best For Oily Skin
Teint Idole Ultra Wear Camouflage Concealer
Lancôme
sephora.com
$22.00
This full coverage formula dries down to a soft matte finish that holds up against everything from a humid subway ride to tears at the movie theater. 
Best Blendable
4:00 Cinnamon Caffeine Concealer
The Lip Bar
thelipbar.com
$15.00
We love that this concealer easily blends into skin with minimal effort. We're talking a few taps with your fingers and finished. It's also infused with caffeine to help reduce puffy under eyes. 
Double Duty
Vision Cream Cover
danessamyricksbeauty.com
$5.00
You get a bang for your buck with this foundation-concealer hybrid, which is infused with nourishing vitamin E and squalane oil.
No Crease In Sight
Beauty Bakerie Instabake 3 in 1 Concealer
Beauty Bakerie
ulta.com
$20.00
A water-binding active from the cassava plant is the key to creating a smooth canvas wherever you apply this concealer.
This content is created and maintained by a third party, and imported onto this page to help users provide their email addresses. You may be able to find more information about this and similar content at piano.io
Advertisement – Continue Reading Below